Olde Beaufort Farmers' Market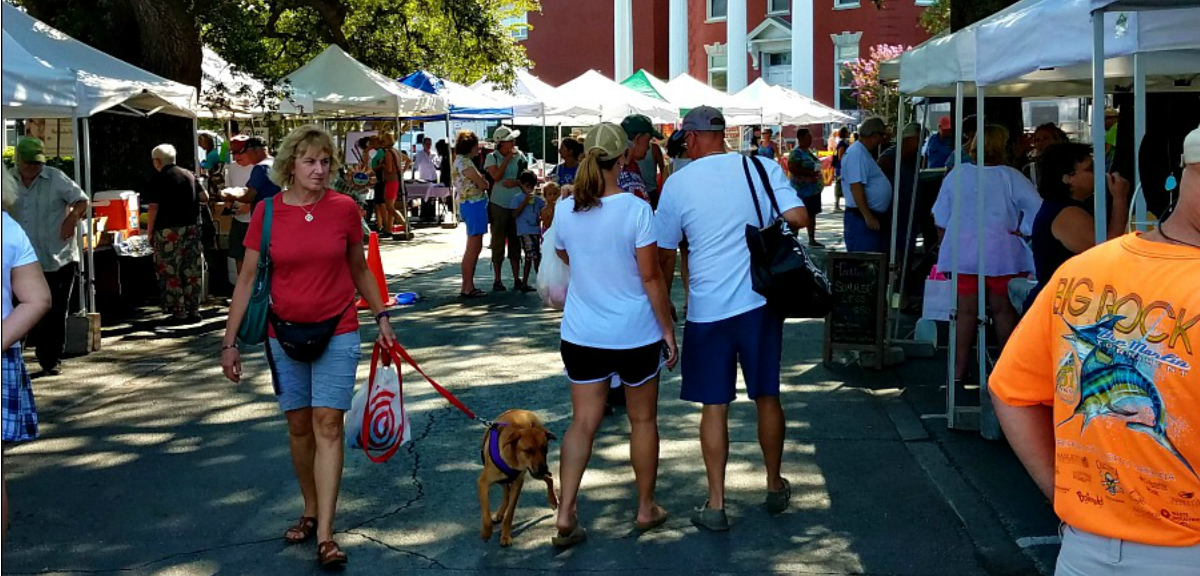 Carteret County Farmers and Fishermen. From farm to table and dish to dock.
The Olde Beaufort Farmers' Market provides Beaufort and the surrounding communities a marketplace for local foods, arts, crafts, and information. Local farmers, food producers, craftsmen, and artists proudly sell their food and art that has been raised, created, and produced locally and by hand. The market takes place every Saturday, under the live oak trees, on the grounds of the Carteret County Courthouse in Beaufort, North Carolina. Olde Beaufort Farmers' Market takes place at the Carteret County Courthouse located at 300 Courthouse Square, Beaufort, NC 28516. Come and explore.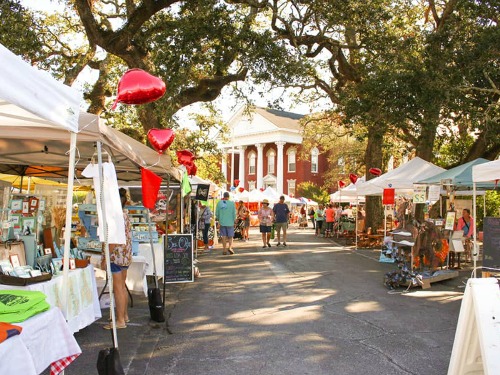 Weekly Saturday Markets, April – November
Discover locally produced fresh food from farmers and gardeners, fishermen, and bakers right here in Carteret County and the surrounding area. You'll find fresh fruits, vegetables, eggs, seafood, baked goods, plants, coffee, meats, and more. The market is also home to a group of artisans who produce a wide range of quality art and craft work including paintings, photography, pottery, candles, clothing, jewelry, and more. You'll find live music, occasional chef demos, and community organizations promoting local services. Visitors to the area appreciate being able to find a locally handcrafted gift to take home with them while they buy the makings for a home-grown picnic lunch. The market takes place under the live oak trees at the Carteret County Courthouse on Saturdays, 8:30 a.m. – 1 p.m. from mid-April to mid-November.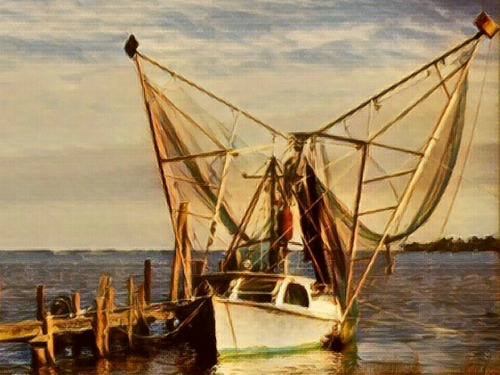 Annual Sea to Table Dinner
Enjoy a delicious meal complete with the freshest local vegetables, meat, bread, and dessert from the market farmers and bakers. The menu for the evening normally features a delicious Down East seafood boil including the freshest local crabs, shrimp, and clams along with corn on the cob, potatoes, onions and Downeast lemon pie and fig cakes for dessert. It is one you don't want to miss! The evening promises great food complete with beer, wine, and iced tea, live music, community fellowship, and a gorgeous sunset over the water. The proceeds will help to fund the market and will also be used in part to fund scholarships for graduating high school students. The event takes place at Harborside Park overlooking Taylor's Creek. The 2019 Sea to Table Dinner will take place in October.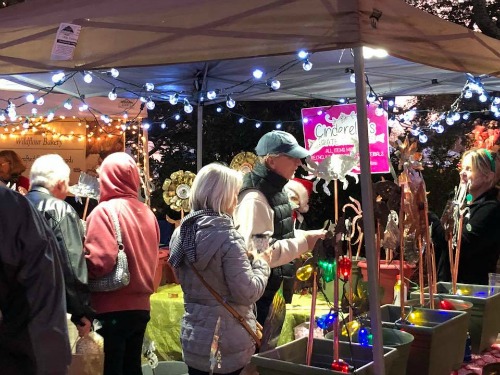 Annual Old Fashioned Holiday Market
The Old Fashioned Holiday Market brightens Beaufort with a festive atmosphere under the twinkling lights of the oak trees. The local farmers, fishermen, bakers, artists, and craftspeople come together for an evening event with Santa and Mrs. Claus, Lollipop Lane, a children's shopping plan, free gift wrapping, food, music and all of the trimmings. Bring your lists and check them twice – over 60 vendors will be outdoing themselves to have that one of a kind 'local' gift that will be perfect to fill your gifting list! You'll find everything from handmade to homegrown, and wild caught. Enjoy food truck cuisine for supper! Last year, the market attracted over 3,000 people. In 2018, the Old Fashioned Holiday Market takes place on December 15 from 4:30 -8:30 p.m. This is the final market for the 2018 season.