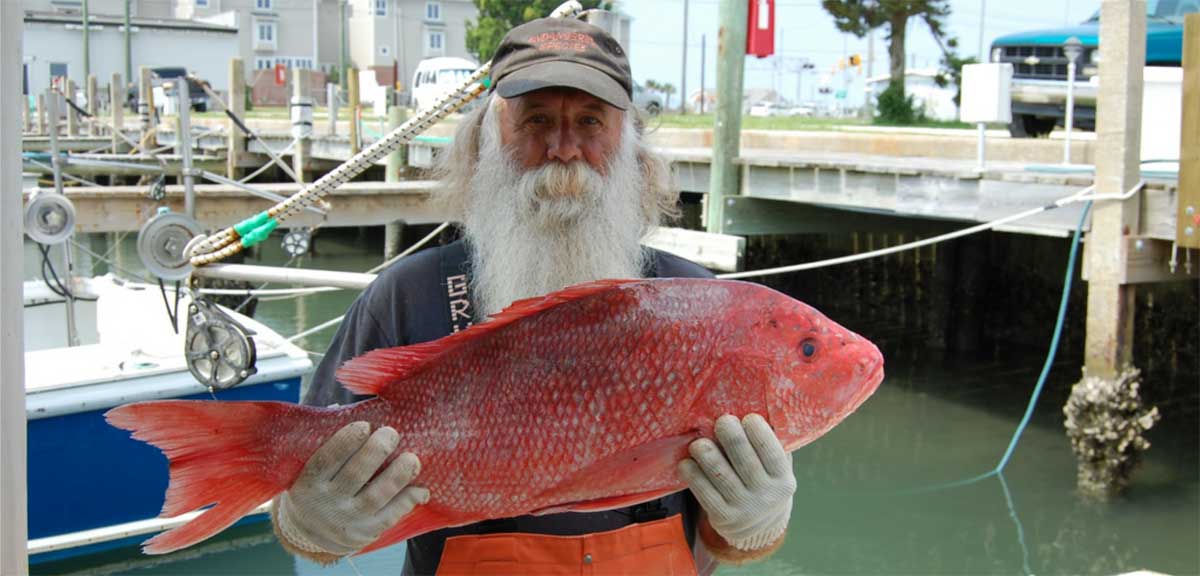 Supporting local fishermen. Promoting sustainable foods.
Over 90% of the seafood consumed in the U.S. is imported from other countries around the world. This number continues to rise in order to meet consumer demand. The leading foreign suppliers of seafood products to the U.S. in 2014 were China, Canada, Thailand, Vietnam, Indonesia and Chile.  It's important for you to know the source of your seafood because not all countries measure up in terms of seafood sustainability and safety.
Carteret Catch, and their parent organization NC Catch, work hard to educate people on the benefits of eating local seafood.  Always be sure to ask for NC seafood – you'll get a high quality, great tasting product that is carefully managed under regulations that protect the marine environment and the health of consumers.  In addition, you'll support the economies and communities that help ensure our seafood supply is safe, healthy, and sustainable.
Always ask where your seafood was caught.  That lets your retail market or restaurant know that supporting local economies, local communities and local heritage is important to you.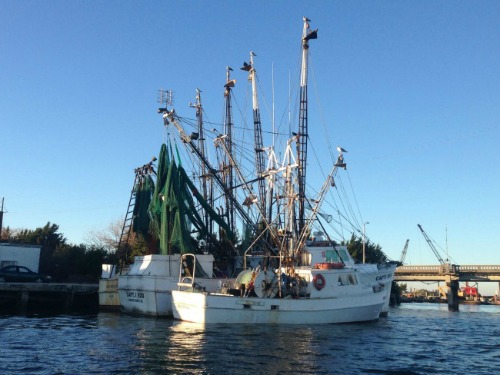 Carteret Catch
The mission of the Carteret Catch program is to sustain the livelihood and heritage of the Carteret County fishing industry through public marketing and education. Carteret Catch represents a joint venture between the county's commercial fishing industry and local restaurants to advertise seasonal seafood caught by Carteret County fishermen. The goal is to make fishing a viable lifestyle once again and preserve a culture that characterizes the central coastal region of North Carolina. The Carteret Catch brand is your guarantee that you are getting local seafood direct from Carteret County fishermen. Hungry Town Tours connects the consumer with the fishermen right at the restaurant table on their culinary tours. You will find the freshest product available at local seafood retailers and restaurants that proudly display the Carteret Catch logo in their window and on their menu.  Be sure to ask, "Is it local?"  carteretcatch.org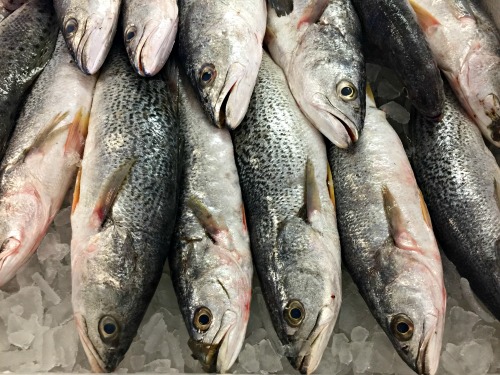 Fishtowne Seafood
Since its inception in 2004, Fishtowne Seafood has focused on buying local seafood harvested by local fishermen.  The owner, Bill Rice, travels from one end of the county to the other, several times per week to stock his market with the highest quality, freshest products available. The Carteret County fishing industry has a long history of producing quality seafood by hardworking, dedicated fishermen. The marine environment provides a variety of shellfish, finfish and crustaceans. The coastline is adjacent to the warm gulf stream waters of the Atlantic Ocean where yellow fin tuna, mahi mahi, grouper, and snapper are caught. Fishtowne's customer base includes local residents, tourists and area restaurants.  They are the perfect stop for taking fresh seafood home or to your vacation rental.  Special requests welcome. Fishtowne Seafood, 100 Wellons Drive, Beaufort, NC 28516.  252-728-6644. fishtowneseafood.com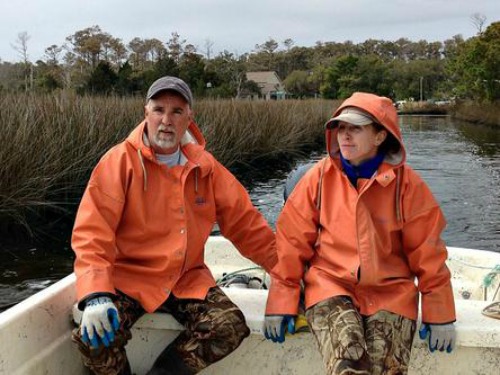 Carolina Mariculture Co.
Owned and operated by Jay and Jennifer Styron, Carolina Mariculture Co. is a small, family-owned, North Carolina oyster farm located on Cedar Island. They raise oysters using mariculture practices: buying seed from a hatchery and raising them to market size in floating cages on their lease in Core Sound. They specialize in growing single oysters as opposed to clusters or doubles. Known as Cedar Island Selects, these oysters are uniform in size and shape with a deep cup, perfect for serving on the half shell.  Due to their farming practices, Cedar Island Select oysters can be enjoyed year-round.  No more eating oysters only in months with an "R". Did you know that is just a myth. Available year-round at Fishtowne Seafood, the oysters by Carolina Mariculture Co. have been described as "the Downeast version of champagne." Ask for them by name. Cedar Island Selects.   carolinamariculture.com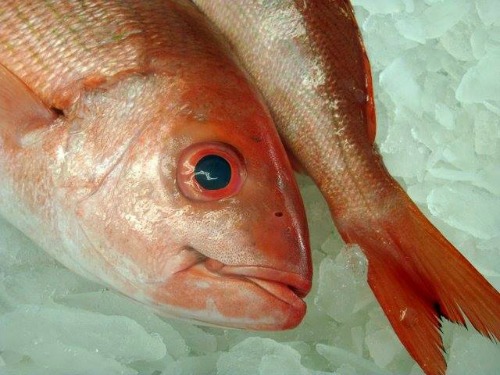 Walking Fish
Founded in 2009, Walking Fish operates an award-winning community supported fishery in North Carolina. Based on the community-supported agriculture (CSA) model, a community supported fishery (CSF) is a program that connects local fishermen to a local market. The concept is simple. CSF members pre-pay for a "season" of fresh, locally caught seafood, and in return fishermen provide a weekly share of premium fish or shellfish. CSFs seek to connect communities with their food system, encourage low-impact fishing practices, and build relationships between fishermen and community members.Walking Fish currently delivers fresh local seafood to Raleigh and Durham.  Members receive a variety of fresh, local seafood including flounder, shrimp, jumping mullet, triggerfish, and blue crabs.  Walking Fish, P.O.
Box 2357, Beaufort, NC 28516. walking-fish.org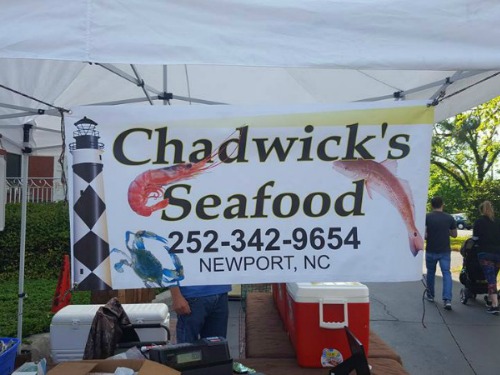 Olde Beaufort Farmer's Market
Enjoy the atmosphere and character of an open air North Carolina farmers' market.  The Olde Beaufort Farmer's Market supports local farmers, fishermen, and food producers by providing a buy fresh, shop local opportunity. The farmers provide high quality local food to Beaufort and the surrounding area. Learn firsthand how to prepare seasonal foods and seafood dishes with guest chefs. Chadwick's Seafood provides locally-caught seafood, much of it from the waters surrounding Carteret County, to consumers who value the freshest, highest-quality products available, while supporting the local economy and this traditional way of life. The market operates on Saturday, mid-April thru mid-November from 8:30 a.m. – 1 p.m.  An evening holiday market takes place mid-December. The market takes place on the grounds of the Carteret County Courthouse, 300 Court House Square, Beaufort, NC 28516. beaufortfarmersmarket.com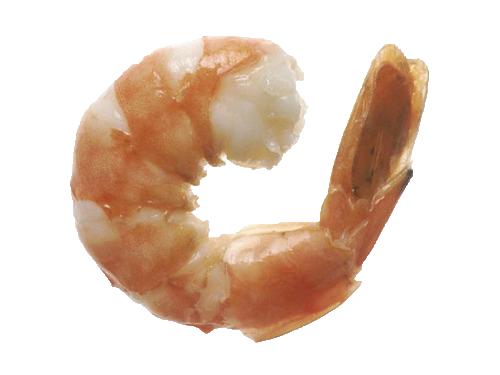 North Carolina Shrimp Tour
Enjoy delicious samplings with Hungry Town Tours where the main dish is fresh local shrimp! You'll make five culinary stops including three restaurants, wine tasting, olive oil pairings at a chef-inspired kitchen store. All stops are within proximity to each other. The restaurant partners vary by the day of week season. This tour is built around a three-course progressive dining experience to include shrimp for an appetizer and entrée, as well as dessert. You'll receive recipes paired with oils and vinegars to create their own shrimp dishes at home. Your guide will share stories about Beaufort's history as you ride or walk through the historic district. At the end of the tour, each couple will receive one pound bag of local shrimp packed for travel from Fishtowne Seafood in Beaufort. Single participants receive one-half pound of shrimp. The shrimp come wrapped in authentic fish net from the original Net House in Beaufort. Known locally as the Seine House, the nets were made in Beaufort. So, participants get to take home a small piece of Beaufort's maritime history. Departs Monday to Saturday, Noon. Available as a Bike Tour or Walking Tour (Rain, or shine). Call to arrange your date as this is a custom tour. Approximately 3 to 3¼ hours. $75 per person. Minimum of four persons. Ages: 21 yrs. old & up. Younger adults can be accommodated. Limited availability. Private tours can be arranged for groups or families. Schedules are subject to change. Hungry Town Tours is the #1 Activity on The Crystal Coast – TripAdvisor.com. Hungry Town Tours, 400 Front Street, Beaufort, NC 28516. 252-648-1011. hungrytowntours.com.
Local Seafood Resources
We are pleased to provide you with several resources to help you learn more about the importance of purchasing North Carolina seafood and the benefits of eating fresh local seafood, either at home or in a restaurant. Bon Appétit!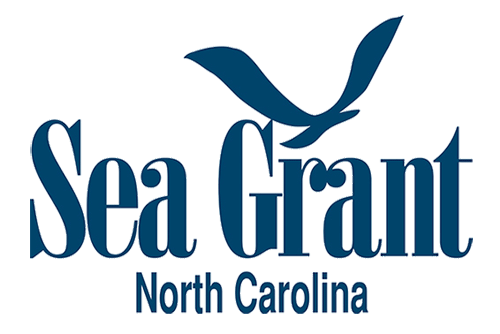 North Carolina Sea Grant
North Carolina Sea Grant specialists roam the state to help citizen, government, and industry partners find new solutions to ensure the health of our coastal communities and ecosystems. They also produce a suite of educational and instructional brochures, posters, DVDs and more on coastal science and recreation. The organization is best known for their award-winning Coastwatch magazine, with gorgeous photography and intriguing stories to draw you closer to research and happenings along the NC coast. To learn more about Coastwatch magazine and/or to read select articles, go to nccoastwatch.org.
Providing research, education and outreach opportunities relating to current issues affecting the North Carolina coast and its communities, North Carolina Sea Grant distributes seasonal seafood availability guides. ncseagrant.org
North Carolina Seafood Availability Guides
Click on the seasonal cards below to download the North Carolina Seafood Availability Guides (PDF file): SPRING, SUMMER, AUTUMN, and WINTER. It's your best guide to purchase fresh, locally caught North Carolina seafood for the season of your choice.
The North Carolina Seafood Availability Cards are provided with permission by North Carolina Sea Grant.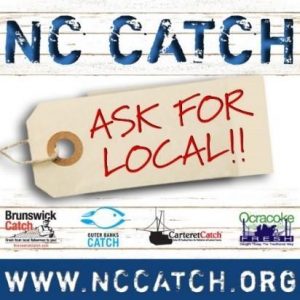 NC Catch
Established in 2011, NC Catch, in partnership with the state's local Catch groups, strengthens the North Carolina seafood economy through promotion and education. One of organization's highest priorities is to support existing local seafood branding programs in Dare, Hyde, Carteret and Brunswick counties by creating an "invisible umbrella" to bolster collaboration, resources (human and financial) and long-term success. CATCH programs (Outer Banks Catch, Ocracoke Fresh, Carteret Catch and Brunswick Catch) are local initiatives to educate the public on how "buying local" seafood benefits consumers with a high-quality, healthful product while supporting local economies, local coastal villages, and local culture.
When traveling outside Carteret County, please support the other CATCH organizations. NC Catch, 919-818-0122. nccatch.org.