The New Etiquette. Be Kind.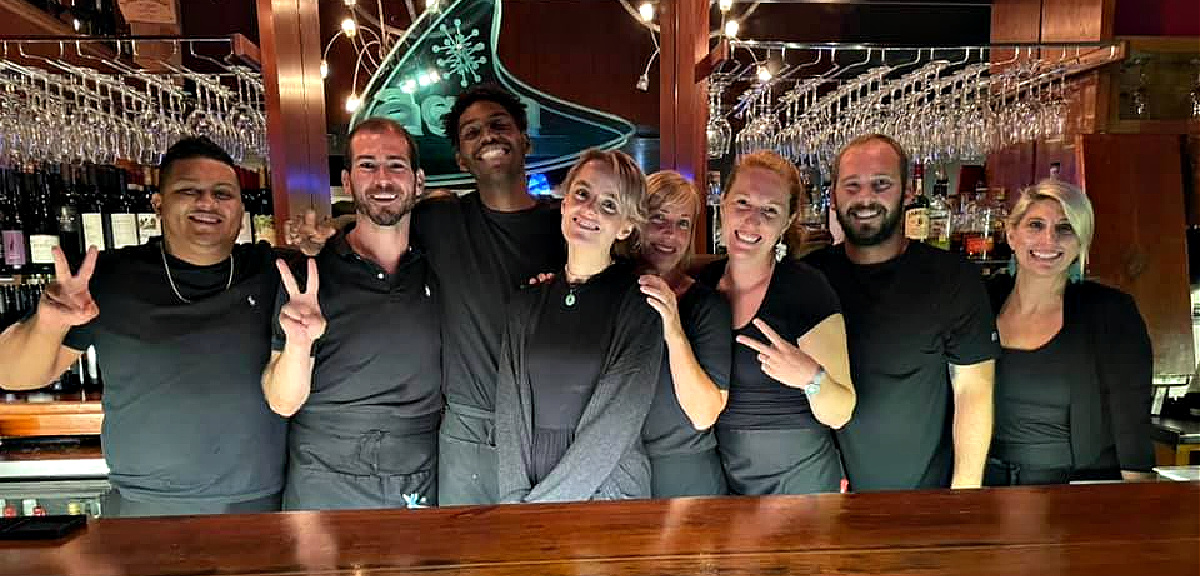 It's not OK.
It's 2023. It's time for a reality check. Since March 2020, we've all been dealing with COVID-19 and the pandemic continues to affect everyone in one way or another. These are difficult times, no doubt. But, it's also a time when we need to support each other in any way we can. And that includes supporting our local restaurants and bars.
Throughout the pandemic, hostile behavior is an aspect of the job that restaurant servers have been forced to deal with — but they shouldn't have to. Shouting, name calling, and harassment have no place in the hospitality industry. There's not a single situation that would make this type of behavior towards staff members acceptable. It's just unacceptable.
Be the change. Please be kind to servers. They are working extremely hard to provide you with the best culinary experiences possible. Sure, maybe now and again there will be mistakes. We're all human. But, treating everyone with kindness and respect is more important now than ever.
Everybody in the hospitality industry who has made it through this pandemic has done so, quite simply, because they love the restaurant business. They want to bring people back together. And, there's no better way than to enjoy each other than with great food and a memorable dining experience. Everyone right now in the hospitality industry is trying their best to bring back those great experiences that everyone remembers.
Together, We Can Make Things OK.
---
The Industry has changed.
While restaurant jobs are slowly returning, a National Restaurant Association survey shows that industry growth has increased slightly but still remains sluggish. According to the restaurant association, 78% of restaurant owners across the U.S. report they don't have enough employees to support their current customer demand.
Nearly two years after the shut down temporarily put a halt to indoor dining in North Carolina, customer demand is back but the applicants aren't. Carteret County is no exception.
Many Beaufort restaurants continue to struggle to find staff to keep their establishments going.
Not all Superheros wear capes. Some wear aprons.
Hospitality workers have been forced to become essential workers during this pandemic, not because they actually are, but because customers want to dine out. It's a luxury, not a necessity, to be served and waited on. Hospitality workers, on the other hand, needed to come into work. This is the only way they can pay their bills and keep food on the table, which many are barely able to do.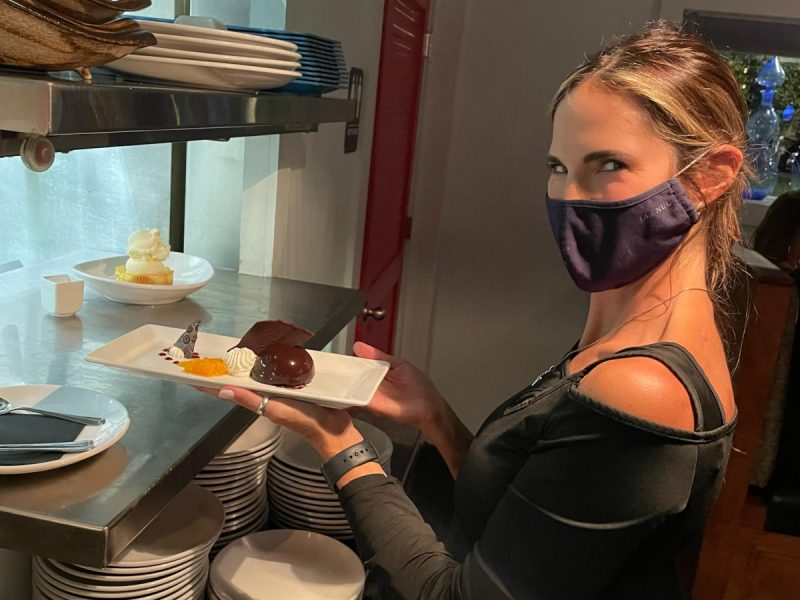 With staffing shortages, it's been more difficult for those existing employees who are still at work. They have worked extra hours and many have worked double shifts. These people are drained — both physically and emotionally. 
There's no quick fix. It may take years for restaurants to regain their balance. In the meantime, we can all do our part to be better guests.
---
Here's what you can do to help:
1.) Be patient.
When you visit a restaurant you might see several empty tables. That's probably because they may not have enough staff right now to service the entire dining room. This may result in your wait being a little bit longer. Service may be slower and lines may be longer due to staffing shortages. Be understanding. Restaurants are doing the best they can right now.
2.) Make reservations when possible.
If you are going out to eat, plan to make reservations. It will help the restaurant to know in advance that you are coming. These restaurants make plans based on your reservations —  from staffing to food prep. It's common courtesy to let the restaurants know if your plans have changed. Please honor your commitment if you have a reservation and show up. Don't be a "no show." It's rude and unacceptable especially in this business climate. There are a few restaurants in Beaufort that take telephone reservations. Other establishments such as 34° North Restaurant, Aqua, and Moonrakers use online reservation systems.
3.) Stop using delivery apps.
More people are using food delivery apps like DoorDash, Grubhub, and Uber Eats to order from restaurants. These apps are very expensive for the restaurants to use. Many restaurant owners are realizing that they're taking a loss on every order through these delivery apps. They are discovering that these apps don't make economic sense. Some restaurants are paying fees up to 40% per order. These apps are killing the restaurant industry.
The best solution is to order directly from the restaurants. Many restaurants had to pivot their operations during the pandemic and now offer take-out.
Several restaurants have implemented online ordering through their websites. These include Black Sheep, Clawson's 1905 Restaurant & Pub, Front Street Taco, Roland's Barbecue, and Turner Street Market. Blackbeard's Grill and Steam Bar, Front Street Taco, and Turner Street Market offer delivery services.
4.) Call before you go.
Don't assume your favorite restaurant is open. Plan to call ahead. They will appreciate it. More importantly, you will like knowing they're open. You do not want to arrive and find the restaurant unexpectedly closed. Many restaurant hours have changed due to staffing. Those restaurants that were open seven days a week, may be only open five or six now. Mondays and Tuesdays are when fewer restaurants are open in Beaufort. It's not uncommon for restaurants to close down for a week to take a much deserved break. You need to really plan where and when to go out. So, call ahead. Don't assume. 
5.) Staffing shortages are real.
Staff shortages have affected everyone — even fast food restaurants have cut back on hours, closed earlier, and opened later. Moonrakers eliminated lunch service and only serves dinner and a weekend brunch. Beaufort Café, once open seven days a week, is now closed Tuesday and Wednesday. The list goes on and on.
This unprecedented shift in operating hours is due to three reasons: 1.) staff shortages due to the lack of our workforce or people have left the industry. 2.) the restaurant cannot afford to pay their workers overtime, and 3.) the current employees are exhausted. To give overburdened staff a break and prevent burnout, many restaurants began closing one or more days per week.
6.) Technology and staffing.
Don't assume the information you see on the Internet is correct. The labor shortage has affected the ability for restaurateurs to provide timely updates on social media and their websites —  from menu features to hours, and days open. Google, Yelp, and Tripadvisor may also have inaccurate information. You are better off to call the restaurant directly.
7.) Tips are important!
Servers and other front-of-house staff are paid at a subminimum wage, which is often around $2 an hour, with the idea that tips from customers would make up the rest of their salaries.
Customers are constantly deducting mistakes or disappointments from a server's tips instead of speaking to management about what they wish was fixed. A dish wasn't great, so instead of leaving 20 percent, maybe you leave 18% or 15%. Don't penalize the server. Ask to speak with a manager to voice your immediate concerns. Do not wait and do not take it out on your server. 
Take-out Tips. Tipping for take-out service is now becoming the norm. That window attendant may be a server with reduced hours or is not waiting tables due to the dining room being closed. 
Servers survive on tips. They have bills to pay, maybe a mortgage or rent, and other living expenses just like all of us.
8.) Menus are shrinking.
Global supply chain issues have created shortages, forcing some restaurateurs to shorten menus and raise prices. Foods like grains, meat, and poultry cost more now. So does labor. And the COVID-19 protocols and equipment meant to keep guests and workers safe have added expenses.
Some companies have had enough supply on hand to meet current demand. Several restaurants have opted to shift their focus to where supplies are more abundant. Many Beaufort restaurants have had to reduce their menus to focus on items they have more abundant supplies.
9.) Expect to pay more.
Prices are rising. Inflation has surged to its highest level since May 1996. Increased wages due to staffing shortages are affecting menu prices. You see prices increasing when you go to the grocery store so you should expect prices to rise on restaurant menus. The two major expenses for restaurants include food cost and labor cost. Both are skyrocketing.
You've seen a big impact at the grocery store, but there's an even greater impact when you're talking about takeaway food. 
For restaurants that had to pivot and do only take-out service, they had to compensate for the increase in costs due to the use of to-go containers.
10.) The customer is not always right.
Sorry, but it's true. There is a belief from some customers that the rules apply to everyone else, except them. In the past 18 months, customers have become more entitled during the pandemic. Restaurants deal with customer entitlement every day. Meanwhile, restaurant workers are expected to maintain that illusion of magic by grinning and bearing it.
Restaurants do a great job creating an an environment where their customers get incredible food and impeccable service. The customers get everything they want, they're drinking, celebrating, and they're happy. Unfortunately, some customers feel the norms (and realities) of the outside world don't apply to them.
Throughout the pandemic, diners were clearly seeking normalcy. Customers don't like that the safety measures, such as mask-wearing and temperature checks at the door, keep drawing attention to the fact that there is an outside world that is requiring safety protocols.
Looking Ahead
Carteret County has seen a surge in tourism during the COVID-19 pandemic. This dramatic increase has most likely been driven by people staying closer to home for vacations, and by people coming to the realization that they can work at the beach remotely because of improved technology. These second-home owners and vacationers wanted to getaway to the coast, for the tranquility and fresh air. They wanted to enjoy the benefits of a small town, and stay away from large cities. It's not surprising that Beaufort checked all the boxes.
The county has experienced 17 consecutive record-setting months in tourism tax collections that began in June 2020 and ended in November 2021. There has been no off-season break for people working in the hospitality industry.
We don't see business slowing down any time soon, so we continue to encourage visitors and locals to practice patience when going out to eat or drink this summer. Many places are still navigating how to meet this upcoming surge in demand with limited staff.
While Hurricane Florence, Dorian, and now COVID-19 have left their indelible mark on the coastal communities in Carteret County, you have the opportunity to make a lasting impression. Be Kind. Be Respectful. Be Patient.