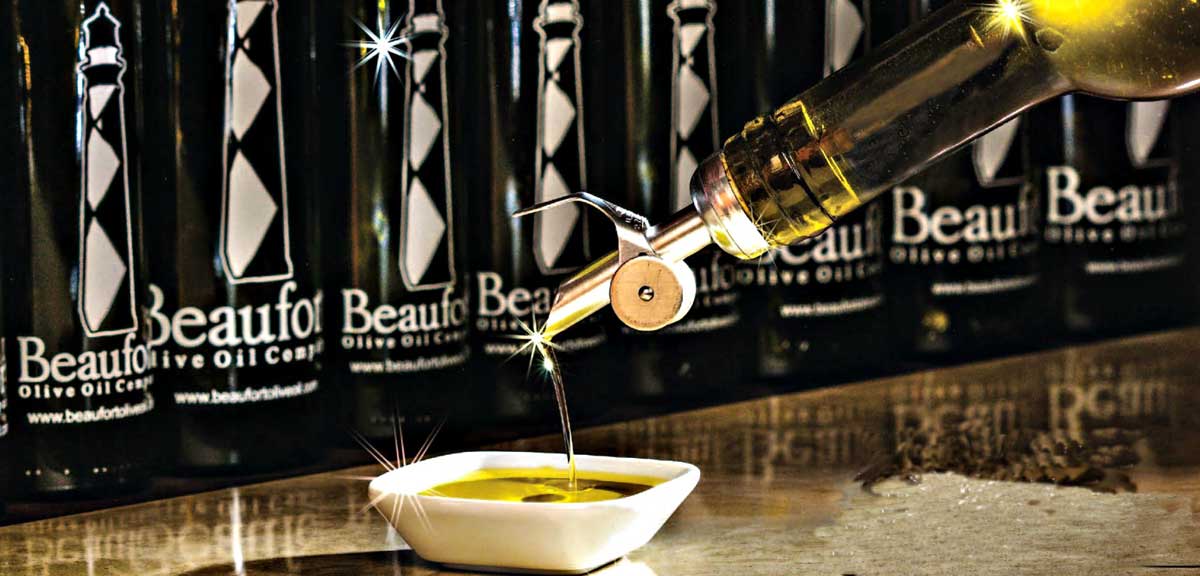 Quality Specialty Foods, Wines & More.
Learn where to go to find delicious gourmet products and unique gift items for the food lover & fanatic. Kitchenthusiasts will score new finds at a chef-inspired kitchen store stocked with hard-to-find gadgets and other culinary wares. Discover an assortment of culinary-themed goodies made in Beaufort from homemade fudge to Beaufort's own chocolate bar. And don't forget locally made cheese straws!
Distinctive wine shops offer a variety of wines and gifts that will satisfy the wine enthusiasts. Cookies, éclairs, chocolate silk pie, coconut pie and carrot cake are hard to resist from a family-owned bakery. Come and explore.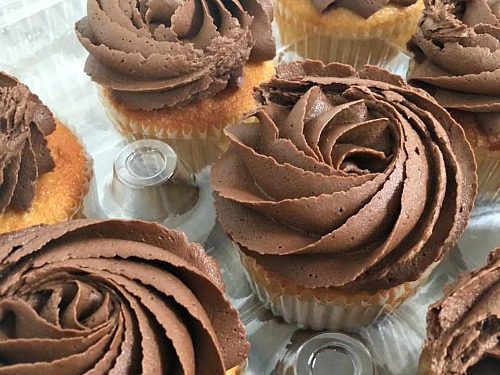 The Accidental Bakery & More
The desire to offer a fresh breakfast to her guests at her small hotel in Nicaragua led to owner/chef Jennings Wright to create her own baked goods. As a result, the Accidental Bakery was born. Jennings and her husband sold the hotel and relocated to Beaufort and opened the bakery. In the bake shop, you can always enjoy fresh, always from scratch baked goods, granola, Nicaraguan coffee, hot tea, and more. They've got a great place to sit with free WiFi. Books, handmade gifts, and art available!
Available baked goods include: gourmet and traditional cupcakes, cinnamon rolls, muffins, cookies and cookie sandwiches, whoopie pies, scones, donuts, turnovers, quiche, pies, cakes, and more. Hours change seasonally.
The Accidental Bakery, 206 Wellons Drive, Beaufort, NC 28516. 252-838-1916. accidentalbakery.com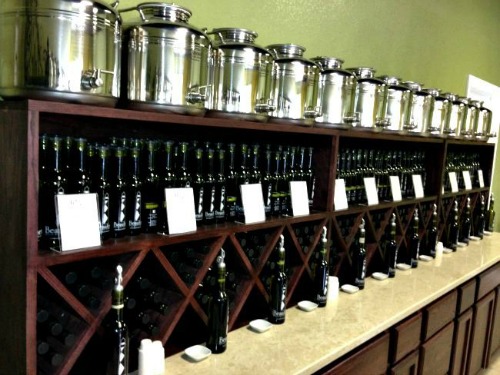 Beaufort Olive Oil Company
Beaufort Olive Oil Company is a specialty retail and culinary shop located in downtown of Beaufort. They specialize in premium extra virgin olive oils, aged balsamic vinegars, gourmet, and flavored salts, in addition to numerous artisan and local culinary provisions.
Visitors can expect to see olive oils from places as varied as Italy, Spain, Greece, Tunisia, Portugal, California, Australia, Argentina, Chile, Peru, South Africa, among others. They offer free sampling all day! The bottles with the iconic Cape Lookout Lighthouse make wonderful gifts. Shipping is available. Other locations include Morehead City, Emerald Isle, and Swansboro. Hours change seasonally.
Beaufort Olive Oil Company, 300 Front Street, Beaufort, NC  28516. 252-504-2474. beaufortoliveoil.com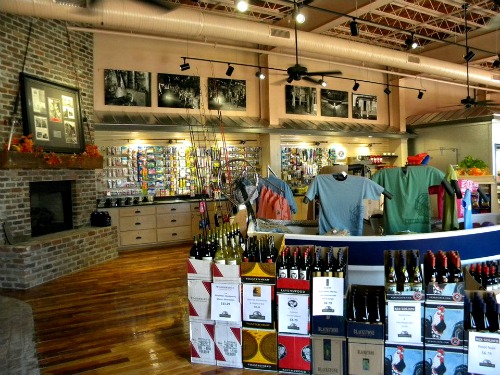 The Chandlery at the Boathouse
The Chandlery Ship's Store at The BoatHouse at Front Street Village is an amazing combination of a wine shoppe, convenience store, fresh food market, and bait & tackle shop. Whether you need a cigar, a bottle of Chardonnay, a pint of homemade chicken salad, or just a bag of chips, you'll find it here.
Whether you need a unique bottle of wine or champagne, a birthday gift for your best friend, or a memento to take home from a great vacation, be sure to check out The Chandlery. Boathouse Gift Baskets are ideal for any occasion!  These custom-made gift baskets can include wine, gourmet food, coffee, and an array of other gift items. Hours change seasonally.
The Boathouse at Front Street Village, 2400 Lennoxville Road, Beaufort, NC 28516, 252-838-1524. frontstreetvillage.com.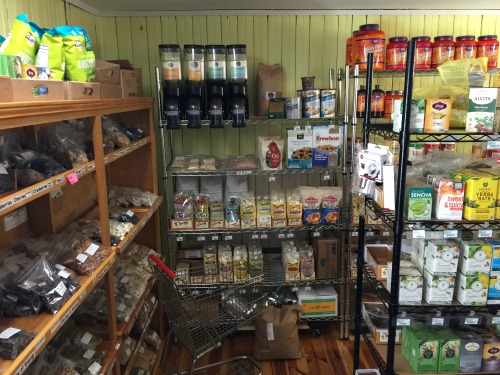 Coastal Community Market
Coastal Community Market offers organic foods and natural products as well as gourmet foods.  They offer locally grown, organic and sustainable meats and products.  The store offers products for people with food allergies and has wheat-free or sugar-free items for special dietary needs.
You'll find bulk food items, all types of cheeses, farm-fresh eggs, locally made breads and granola, natural honey and hundreds of items for your pantry. The market also carries organic wine. 
Coastal Community Market, 606 Broad Street, Beaufort, NC 28516, 252-728-2844. coastalcommunitymarket.com.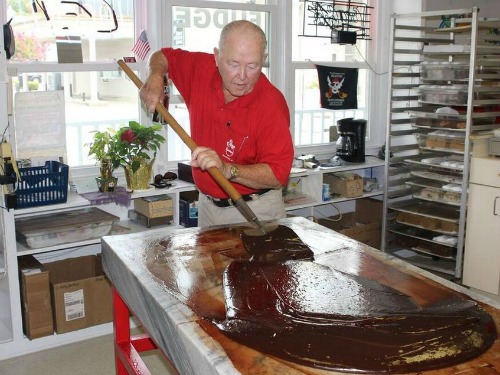 The Fudge Factory
The master candy makers at The Fudge Factory continue the tradition of making fudge the old-fashioned way, by hand. Each batch is individually cooked in a large copper pot and poured on a cool marble table. Adults and kids alike will enjoy watching fudge being made right on the premises. Visitors can watch the fudge skillfully paddled by hand. While it is still the fudge is formed into a loaf and then sliced.
The Fudge Factory has been an institution on the Beaufort waterfront for over 30 years. The fudge is made with only natural ingredients and is a great source of our omega-3 fatty acids. It's also gluten free! Fudge can be shipped year-round and does not melt. Hours change seasonally.
The Fudge Factory, 400 Front Street, Beaufort, NC 28516, 252-728-6202. thefudgefactory.com.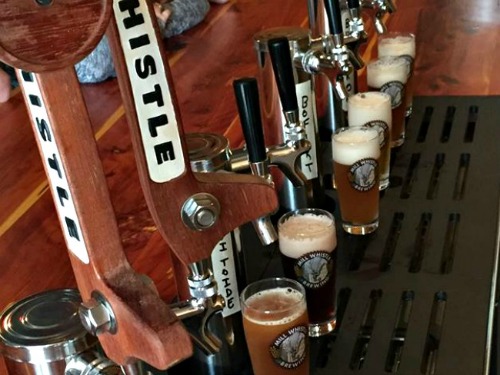 The Tap Room at Mill Whistle Brewing
Carteret County's first brewery, Mill Whistle Brewing is a one-barrel brewery that focuses on exceptional craft beers. This Nano brewery produces just 31 gallons of beer in a batch. By focusing on small batches of beer, they have been able to produce a wide variety of styles of beer, locally-inspired ales, and IPAs.
The Beaufort-based brewery is located on the site of the 100-year-old Safrit Lumber Mill.  The manual business operates with a hands-on approach and is a nod to everything local about Carteret County, from the reclaimed wood used for the beer crates, to the names of the beer. The Tap Room is open Thursday – Sunday. Locally owned and operated.
Mill Whistle Brewing, 1354 Lennoxville Road, Beaufort, NC 28516. 252-342-6929.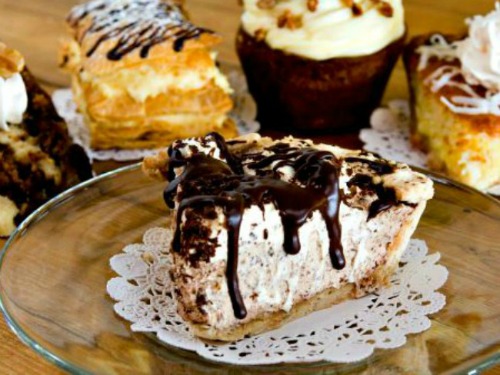 The Bakery at The Spouter Inn
The Bakery at The Spouter Inn opens early every day, providing home-made breads and desserts for their restaurant as well as special orders, and retail take-out.  These creations include: key lime pie, creme horns, Napoleons, strudels, turnovers, cookies, brownies and more! The éclairs, chocolate silk pie, coconut pie and carrot cake are hard to resist!
From parties to special events, the bakers can do all the work for you! They can create just about anything you desire. A 36-hour notice is required for special cakes and platters. The bakers can also prepare party platters, holiday treats, special cakes, and wedding cakes.  Call the bakery directly at 252-728-5163
The Spouter Inn, Restaurant & Bakery, 218 Front Street, Beaufort, NC 28516. 252-728-5190. thespouterinn.com.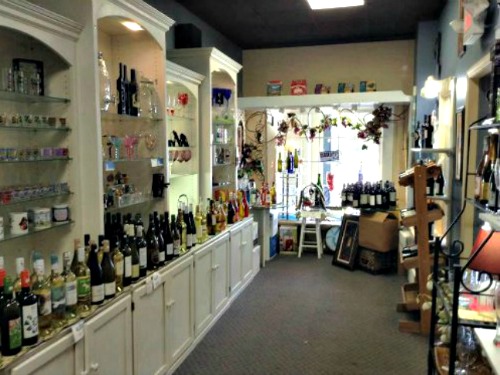 Time in a Bottle Fine Wines & Cigars
Tucked away on historic Front Street, Time in a Bottle Fine Wines & Cigars is a specialty wine shop. You'll be pleasantly surprised that a small shop has a big section of wine. They offer half case and case discounts. Special orders are always welcome. If you have a specific wine that they don't carry, they will be happy to order it for you. Gift baskets and gift certificates are also available. Visitors can stop in for a tasting and check out their selections.
Time in a Bottle Fine Wine & Cigars is a small business with a big heart. Locally owned and operated. Hours change seasonally.
Time in a Bottle Fine Wines & Cigars, 300 Front Street, Unit 3, Beaufort, NC 28516. 252-241-5441.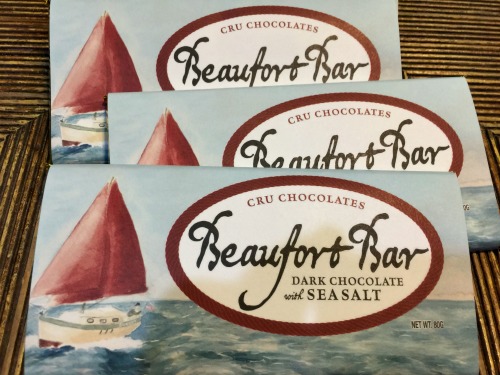 The Beaufort Bar
In 2006 the first chocolate bars at Cru Wine Bar & the Beaufort Coffee Shop were made using Venezuelan chocolate, and sold at a wine bar below the chocolate workshop. Named after the town where Escazu Artizan Chocolates started, the Beaufort Bar is 65% Dark Chocolate with Sea Salt. If you love chocolate covered pretzels, popcorn and chocolate or anything sweet and salty, this might be the one for you.
Today, the handcrafted chocolates are still made in Beaufort. If you are a Chocoholic, your desire for chocolate is never satisfied. But, you'll come pretty close with the Beaufort Bar. $6 each.
Cru Bar & Wine Store/The Beaufort Coffee Shop, 120 Turner Street, Beaufort, NC 28516, 252-728-3066.
thecruwinebar.com.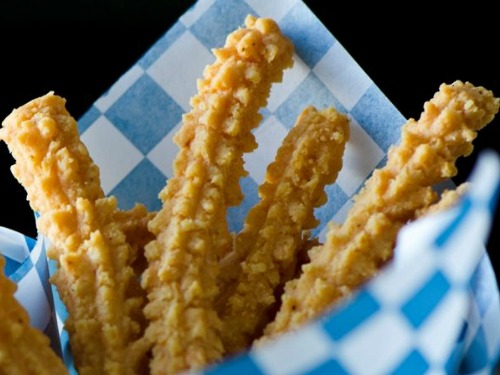 350° Cheese Straws
Cheese straws have been a Southern delicacy for over 200 years and 350° Cheese Straws are quickly becoming a tradition in their own right. As the name implies, they are baked at 350 degrees – but that's the only part of the family recipe that's ever been revealed.
350° Cheese Straws brings you fresh, crisp cheese straws, fresh baked from scratch in a state of the art bakery in Beaufort. Sharp Cheddar Cheese, flour & spices are carefully crafted according to their family recipe to satisfy the toughest critic.. They are hand made, and beautifully packaged in a decorative platinum tin with 9.5 ounces of freshly baked cheese straws. The platinum tins make great gifts! $19.00.
Available exclusively in Beaufort at Jarrett Bay Boathouse, 507 Front Street, Beaufort, NC. 252-728-6363. 350CheeseStraw.com.