The Beaufort Hotel has partnered with Maker's Mark to create their their Private Select Bourbon. One of only a handful of locations to feature a custom barrel, the hotel's 34° North Restaurant is a first for the Crystal Coast.
The one-of-a-kind bourbon is the product of a custom finishing process applied to the legendary Kentucky Straight Bourbon. 34° North Restaurant at the Beaufort Hotel features a Whisky List with over 200 whiskies.
34° North Restaurant offers several different flights of whisky for your enjoyment. Their featured Whisky Flight is "Maker's Mark IV." Savor the flavor of Maker's Mark, Maker's Mark 46, Maker's Mark Cast Strength, and our own Maker's Mark Private Select Bourbon.
Be sure to try one of their signature cocktails including the popular Fig-Hatten and 34 Degrees of Separation.
---
Join the Menhaden Whisky Society
The goal of the Menhaden Whisky Society whiskey tasting is to sample some unique whiskeys and engage in discussion and fellowship with like-minded people. The informal group comes together for a whisky tasting. A small, innovative taste of food will be paired with each whisky. Whisky tastings will take place monthly and whisky dinners will also be held throughout the year.
Sign up for the Menhaden Whisky Society to be kept abreast of all things whisky related at the Beaufort Hotel!
---

---
About the Menhaden Whisky Society
The Menhaden Whisky Society is a nod towards Beaufort's heritage and rich fishing industry. Menhaden was the fish that built Beaufort.
Menhaden companies in Beaufort provided generations of workers with a dependable livelihood. Menhaden became synonymous with Beaufort.
Menhaden was a year-round fishery in Beaufort, and natives could often smell the fish being reduced in town, calling it "the smell of money". That smell — was part of Beaufort's culture and identity. The shad season began in May and lasted through mid-January.
Menhaden were caught in massive nets and then brought to Beaufort for processing. Reduction of menhaden generated products that were ground into fertilizer or minced into meal for cat food and dog food. This fish was also cooked and squeezed to extract their oil for use in paint, linoleum, soap, and Omega-3 dietary supplements.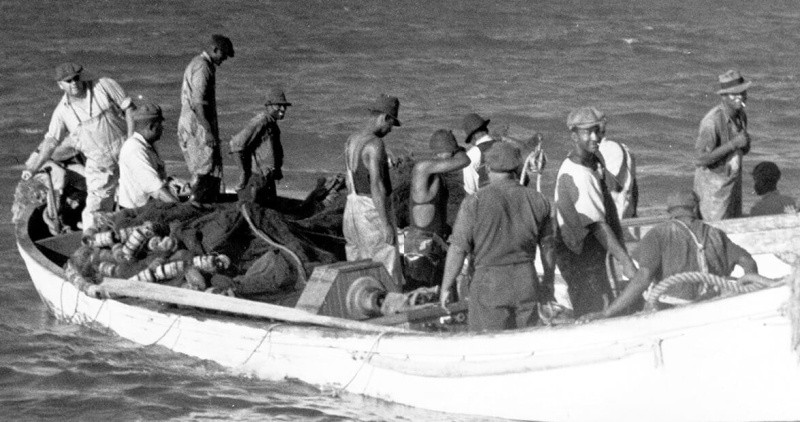 The North Carolina menhaden fishery flourished up into the late 1960s. Beaufort was no exception. Beaufort Fisheries, Inc. would process about 110,000 pounds of fish meal an hour from start to finish.
In the 1970s, the state's menhaden fishery began to decline due to a reduction in the numbers of fish and competition from foreign sources. 
The last menhaden factory in North Carolina, Beaufort Fisheries, Inc., closed its doors in 2005. A few years later the structure was razed.
Although nothing remains of the structure, an old net reel is located on the grounds of the Beaufort Hotel. This giant net reel has become a lasting icon of the Menhaden Industry in Beaufort.
Today, the Beaufort Hotel sits on the former site of Beaufort Fisheries, Inc. — the last remaining Menhaden plant in North Carolina.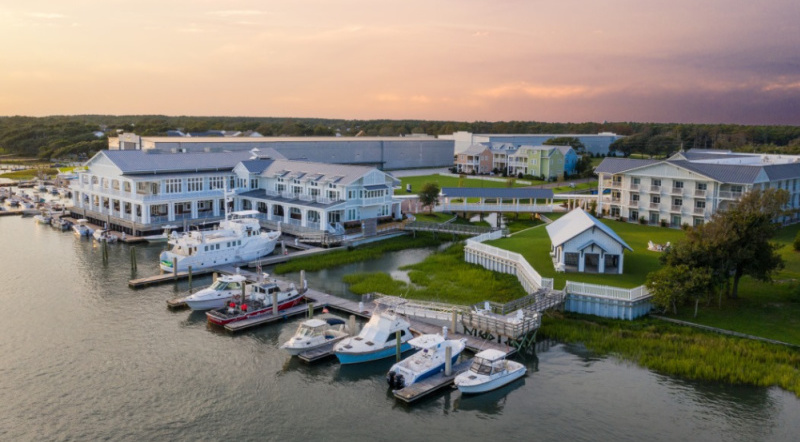 STAY CONNECTED TO BEAUFORT
Don't miss the boat!  Stay connected with "America's Favorite Town" so you'll be up-to-date on the events, activities, and things to do throughout the year in Beaufort, North Carolina.  
Most of all, become part of Beaufort's online community!  Be sure to like us on Facebook and follow us on Twitter.
---